Type your research (product, recipe, blog...)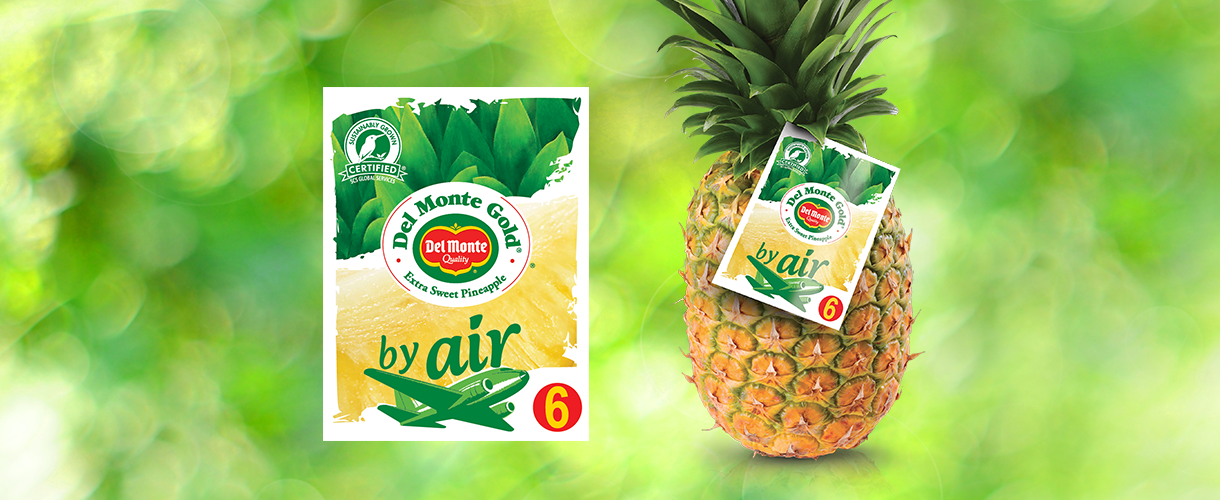 10/04/2017
Del Monte Gold® Pineapple is now available from Kenya by Air
Del Monte Fresh Produce (Del Monte) is pleased to announce the launch of the Airfreight Del Monte Gold® Pineapple from Kenya, as an addition to the Costa Rican origin by sea.
"Del Monte ® is worldwide recognized as the branded shield of trust and superior quality and our Del Monte® Extra Sweet Gold Pineapple is definitively among our best-seller produce. We have seen the opportunity to grow in this segment offering an additional premium alternative, this time coming from Kenya and by air" says Gianpaolo Renino, VP EA. "We have put in place a widespread distribution that will serve on weekly basis the key airports in Europe. Del Monte Gold® Extra Sweet Pineapples by air are packed into a specifically designed carton boxes in a standing position, separated one from another to guarantee the maximum protection during transport. Our clients will be able to include an additional niche produce to their offer and the final consumer will therefore be able to savour the same naturally sweet and gold flesh of our unique ready-to-eat pineapple, within a few hours from harvest".
As part of the global Del Monte CSR program (Corporate Social Responsibility) the Kenyan pineapple plantations have as well received the third-party certification as Sustainably Grown. This certification was issued by SCS Global Services (SCS) in accordance with the producer and handler requirements of its internationally recognized Sustainably Grown Standard v 1.3. As a result the airfreight Del Monte Gold® Pineapple from Kenya will feature the Kingfisher eco-label; consumers in Europe will be able to feel more confident than ever that their Del Monte Gold ® Pineapples are SCS certified.
About Del Monte Fresh Produce:
Del Monte Fresh Produce is one of the world's leading vertically integrated producers, marketers and distributors of high-quality fresh and fresh-cut fruit and vegetables, as well as a leading producer and distributor of prepared food in Europe, Africa, the Middle East and the countries formerly part of the Soviet Union. Fresh Del Monte markets its products worldwide under the Del Monte® brand, a symbol of product innovation, quality, freshness and reliability for more than 125 years.
For more information on the airfreight pineapple please contact us via email pranieri@freshdelmonte.com
For more information on SCS Global Services please visit: http://www.scsglobalservices.com/certified-sustainably-grown